when i'm at home and someone mentions they're...
thattimeistudiedinlondon:
3 tags
Observations around London part 2 (posted super...
Okay, here goes list number 2… sorry if this is too much: The traffic lights are different here. In America, the lights are green is go, then it changes to yellow which is yield, and then red means stop. after red, it will go back to green. Here, in between go and stop yellow comes on all the time, there's no sudden change like in America. Huh.separate sheets of toilet paper are in rectangles,...
3 tags
trying to get to the tube before it closes
thattimeistudiedinlondon: This is totally accurate.
when i'm home and i miss my london friends
thattimeistudiedinlondon:
when my friend says she wants to go home with the...
thattimeistudiedinlondon: i'm just like:
when someone walks across my picture of a major...
thattimeistudiedinlondon:
6 tags
AFTER STUDYING ABROAD IN EUROPE FOR A SEMESTER
thatdisneygif: I came back and I was like… fuckyeahdisneygifs: submitted by: supernaturalfever
Other revelations of today: my music professor...
lolz i know who this is….. and i definitely agree that he's hot. and he's the best professor here. there's a story i have to tell you and Jeu-Hee after you finish his class. it's worthy of waiting the whole semester. XP
4 tags
5 tags
Spring break!
Hi, sorry sorry sorry sorry sorry! I just got back from Spring break (Rome and Barcelona), but I shall be posting more soon! I'm sorry I fail so much, but I just wanted to let you know that I am still alive and still plan to blog more! Life just gets so busy sometimes!
4 tags
Doctor Who Experience
Went to the Doctor Who Experience with my friend Janelle on the 26th (sorry, i know i'm really behind, i'm sorry I'm sorry). We had a fun time though. Got to fly the Tardis and whatnot, woo. It was really cool because they had lots of the costumes and props and different monsters/aliens that were in the show. Right before we left, there was this and i was like OOOH A PICTURE...
6 tags
Parliament/Night at the Museum? O.o
So for class last Friday (so like, January 27th? that sounds right to me), we got a tour of Parliament. We weren't allowed to take pictures or touch anything, which is understandable. but it was really awesome how ornate the decorations were - even the ceilings and wood panelling and such. It was an experience, but it was frigid inside of the building itself, which is kind of weird but...
6 tags
So I'm sorry I'm lame, but I have work that's due within the next couple of days. I do have some drafts made that are in the works, but those posts will be up after Tuesday (i'll work on them Tuesday because of this work that needs to be done). Sorry sorry sorry!! 
2 tags
3 tags
Museum of London
So my roomies and i went to the Museum of London on Saturday (yes, i know I'm a few days late, forgive me), and I did like it. It was free (although they do like a donation… similar to DC), and we were given a map to help navigate us through the museum.  I really enjoyed the later history of London, so basically the last century worth of history. They did have some cool exhibits and...
4 tags
MasqueRAVE - at Imperial College →
A friend and I went to a masqueRAVE party (aka a masquerade and rave put together), and here are some pictures.  If it helps, I'm in pictures 22, 23, 25, 26, and 93 (part of me is in 144 behind the people, haha.)  What is nice about being asked to be in the pictures for the publicity was that it got us to talk to the locals. YAY. Haha. We ended up kind of talking to one or two throughout the...
5 tags
EmsembleBash! - Field Trip 1
So for my music class, we took a field trip to King's Place to see Ensemblebash. what is Ensemblebash, you may ask? well, i think it's a fantastic percussion ensemble. seriously, i was listening to them at the performance and i was like I WANNA PERFORM (i used to play mallets in high school). the energy between the performers could be felt by the audience, the music kept me engaged,...
4 tags
A small amount of disappointment
So study abroad is about experiencing new things, meeting new people, and having the ability to travel, yes? (Of course, while taking classes, that's the most important part.) I'm a little disappointed, but I know it's only been 2 weeks in to my experience. In each of my classes, about half of the students are from my university back home. I'd really like to get to know...
5 tags
Stonehenge/Bath day trip
So last Saturday, the program I'm with offered a trip to Stonehenge and the city of Bath for the day, and I signed up for it (along with a large amount of people from my home university). Good news: the trip was free. :) bad news: we were meeting at 7:45 am.  A decent amount of us were still kinda waking up (but ready to go) as we were waiting for the bus to come. Once on the bus, our tour...
3 tags
Insulted by a brit? Did that really just happen?
So as I was waiting for the train to come with a few friends, a tube worker started talking to us and was like ah, Americans! In response, we asked him how he could tell, and he said that we all had white teeth, minus you… and of course he points to me. I was like, I don't know how to take this, and then he was asking if my family was of a lower-middle economic social class, and I was...
5 tags
Welcome Reception/Zoobar/39 Steps
So the program I'm with held this reception last Wednesday for all of the kids that are enrolled in this program at the college that is nearby. We're part of the Imperial College Student Union, so yeah, we get access to their stuff, can join clubs, etc. The reception was held on their campus, which is nice. The food was okay, but we each got 2 free drinks too. There was also a raffle...
5 tags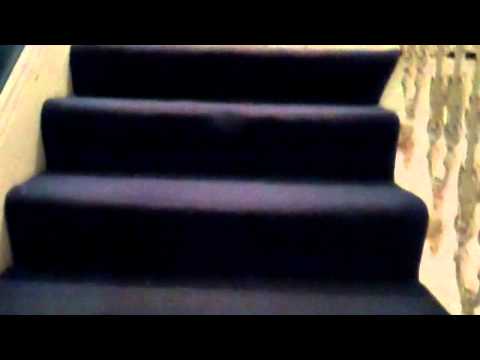 9 tags
Observations around London
A few things that I've noticed so far in London (these photos aren't mine unless I say something about it): Lots of little kids ride around on scooters (their parents aren't constantly on top of them either, they get a fair distance now) The parents that push their babies around in strollers have their babies in little things that I have named "baby cocoons" ...
3 tags
Abroad To Do List
List of things that I want to do while I'm here in London/England in general: Go to Legoland (yes, really) See the tower bridge go to a few museums (see below) eat at the Hard Rock Cafe be insulted by a brit (there is a story to this which has its own post. wasn't originally on my list, but hey, it happened.) go clubbing (I'll post about my clubbing experience so far) go...
2 tags
Exploring can lead to pleasant surprises
Saturday night, I went out with a few friends and we were trying to find a certain pub. We didn't quite lose our way, but we didn't get there directly. You know what I mean? Anyhow, we made it to the pub and had a few drinks.  After we left, my friends and I decided we were hungry and wanted some dessert. We were walking around and came across this ice cream place and had some. The...
2 tags
Bus/Walking Tour
So first thing we did on Saturday morning was go on a bus tour, which was okay. Saw the Tower Bridge (which is NOT the London Bridge, they're two separate bridges), Buckingham Palace, Westminister Abbey, and a few other places around London. As for the walking tour, we walked around Kensington. We saw Kensington Palace, this shrine for King Albert, and a few other things. Nothing terribly...
2 tags
Oxford Circus/Picadilly Circus
Oxford Circus, we went because someone needed to stop at the Apple store… which was 2 STORIES by the way. Biggest Apple store I've seen… ever. It was quite an experience. :P We then decided to walk around and go to a pub or two… so we got food at the first one, some people got drinks, I didn't. One girl wasn't feeling well after the first pub, so she got a cab...
2 tags
Orientation
Of course we have to have orientation at 9:15 this morning in a different building today. Woo. But orientation wasn't too bad, was just kind of boring. we got a 10 minute break in the middle of it, and then it switched up to the extra-curricular/student life side of the orientation, which wasn't so bad. We then got a break for lunch, and I went to this sandwich shop with some friends...
2 tags
LONDON TOWN!
So I really wanted to vlog today, but a) I feel jet lagged, and b) i just got out of the shower so I don't look put together. My flight was uneventful (thankfully), was able to legally drink on the plane (which was awesome, I'm now officially legal FOREVER - woo). Thankfully, I also met up with one of my classmates from high school who actually is studying in a different part of...
2 tags
Departing for London
Leaving for the airport for London in about an hour or so, ahh! I can't wait! My flight's late tonight though, so hopefully I'll be able to sleep on the plane… but we shall see. I'll update later (probably in the terminal, but i can't promise that). :) Wish me luck!